With your generous support, we helped more than 36,000 San Diegans through our FREE local programs and services. As we look to the future and all that we have on the horizon, the team at Alzheimer's San Diego feels invigorated by the local support it received this year and energized to continue helping the thousands of San Diegans who will need our help until a cure is found.
Top 10 Ways We Made A Difference In 2016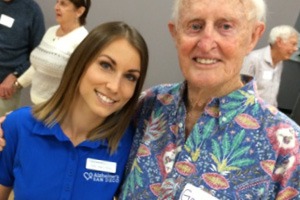 1. Our Person-to-Person Family Support
Our social work team met and talked with nearly 10,000 individuals looking for support. Whether there has been a recent diagnosis or you are just interested in learning more, our team is here to answer your questions and connect you with essentials tools, information and resources.  Don't wait – Call us today! 858.492.4400. Learn More>>
"Knowing that I can pick up the phone or stop by your office when I have questions or just need someone to talk to has been invaluable to me."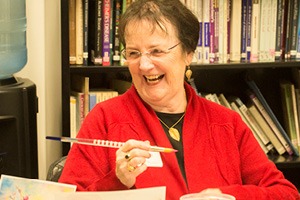 2. Our Social Activities & Outings
Since the beginning of 2016, we more than doubled attendance at our weekly art, music, exercise classes and outings; hosting nearly 8,000 participants. We are proud to announce that by popular demand we are expanding our social activities to North County! Learn More>>
"I feared I may never see my mom get excited about leaving the house again and now going to these classes are what gets us through the week."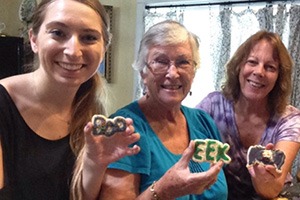 3. Our FREE Respite Program
We trained companion volunteers to provide more than 4,000 hours of FREE respite for families in their home. For many families this is the only break they get to run an errand, take a nap or have even a few hours to care for themselves.  Learn More>>
"Our volunteer has become part of the family. Having a few hours to run errands or even just take a nap has been such a blessing – I don't know how we survived before."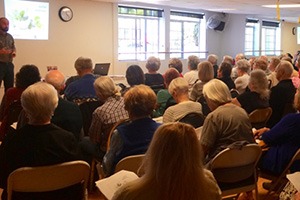 4. Our Classes & Workshops
We welcomed more than 7,700 attendees at more than 225 classes, workshops and conferences held throughout the county. Topics range from dementia basics to  in-depth information and tips for caregiving, brain health, safety and legal and financial planning. Our classes are all free and taught by Alzheimer's Experts.  Learn More>>
"The ALZSD staff is so knowledgeable and is great at giving practical information that makes me a better caregiver."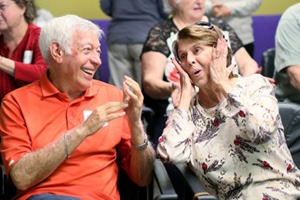 5. Our Early Memory Loss Programs
Our early memory loss programs provided meaningful ways for nearly 1,300 people experiencing early memory loss and their families to build a social network and connect with others.  Along with our early memory loss support programs, we'll kick off 2017 as one of only two locations in the nation trained to provide Cognitive Stimulation Therapy (CST), a research-proven, medication-free treatment program designed to improve memory and slow the progression of early dementia.   Learn More>>
"Take Charge was life changing. We now feel ready and confident to handle the challenges that are ahead."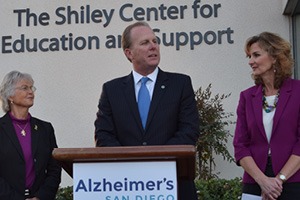 6. Our Deep-Rooted Local Partnerships
We work closely with Darlene Shiley, Mayor Kevin Faulconer, Supervisor Dianne Jacob, Sheriff Bill Gore, and San Diego's premier research institutes and health systems to ensure we are making the greatest impact to improve care and cure in San Diego. Together we have developed new safety programs to combat wandering, developed first of their kind guidelines for physicians to use for diagnosis, funded local drug discovery and have made the Alzheimer's epidemic a priority in San Diego County.    Learn More>>
"We're a city that doesn't just think about our future, we're leaders that choose our own destiny and create solutions for the world…Which is why I'm proud to support Mary Ball and Alzheimer's San Diego on their new journey." – Mayor Kevin Faulconer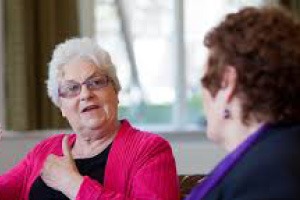 7. Our Support & Discussion Groups
We lead more than 40 groups throughout San Diego County. Every group is lead by a specially trained group leader who will help you build relationships and learn from other caregivers who understand what you are going through and can share coping strategies and help provide comfort, strength and hope in a compassionate and safe environment.   Learn More>>
"I found out I am not alone on this journey.There are others walking beside me, struggling just like me – but together we feel stronger."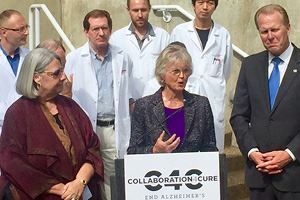 8. Our Commitment to Local Research
We are one of the driving forces behind Collaboration4Cure, a groundbreaking initiative led by the Alzheimer's San Diego, City and County of San Diego and San Diego's premier research institutes, who have come together to combine resources in order to accelerate local research and drug discovery projects. In 2017 we will also launch a new local clinical trial registry that will allow us to directly connect the families we help to a trial in San Diego. Learn More>>
"I want to thank you for all the information you and the ALZSD team has provided regarding clinical trials. With your help my husband finally got into a clinical trial for the Biogen drug last month. Even if he is receiving the placebo, the clinical trial has brought hope into our lives. Thank you for providing the information and encouragement, without which none of this would be possible."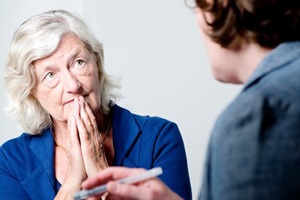 9. Our Free Memory Screenings Days
We launched FREE Memory Screening Days for San Diegans who are worried about memory loss, are interested in getting a baseline and want to learn more about maintaining brain health. We screened 50 individuals each day and had such a positive response we already have people signing up for future dates in 2017.  Learn More>>
"I have a family history of dementia and have been so worried that I might share the same fate.  I was very nervous to get screened, but as soon as I walked through the door I was greeted by the warm and caring staff at ALZSD and left feeling in control and hopeful."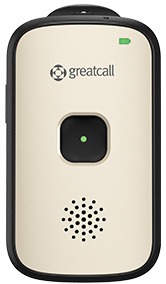 10. Our Wandering Prevention Program 
This year we armed 100 families with a free GPS device to help lower the risk of wandering and help bring their loved one back safely if they do wander. We partnered with the San Diego County Sheriff Department, Supervisor Greg Cox's  and GreatCall, a leading provider of active aging & independent living solutions. We also developed a local partnership with the MedicAlert Foundation a national registry and emergency response system.  Learn More>>
Our family has had some close calls with my mother wandering away. We are so thankful to be part of this program. It gives us peace of mind."
Thank you again for your support and for standing with your local Alzheimer's organization. Together we are making a real difference in the lives of thousands of San Diegans throughout the County. If you have questions or are looking for help, please call us 858.492.4400!