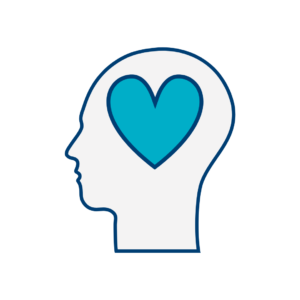 Mental health and well-being are influenced by numerous factors and are susceptible to change.  Right now, many people – especially older adults – are deeply affected by the global health crisis related to COVID-19. On top of the isolation that social distancing can bring, seniors are having to deal with major changes in routine and the stress of being at "high risk" for the virus.
To combat this, Alzheimer's San Diego is now offering short-term counseling for those who are experiencing heightened stress, depression, anxiety, grief, and/or loss as a result of the coronavirus pandemic. This program is designed specifically for dementia care partners who are not currently receiving any other counseling services.
RELATED | Virtual services during COVID-19 >>
We will provide up to six sessions, with the goal of learning healthy tools and coping mechanisms to deal with the stress of COVID-19. Each session will be 50 minutes long and can be conducted virtually or by phone. (Please note these are not a substitute for emergency services in a crisis situation.) If we recommend continuing with long-term counseling, referrals will be provided. Space is limited for this new program, so give us a call to get started.
To sign up for this free service, please call Alzheimer's San Diego at 858.492.4400 and ask to speak with a social worker.