Quest for the Cure
SAVE THE DATE: June 7, 2019 | 4:30 PM-8:30 PM
Alpine Community Center Grand Ballroom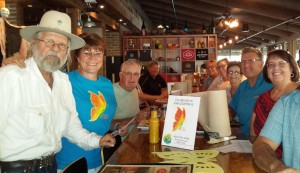 For the fourth year in a row, top Walk4ALZ team Quest For The Cure is hosting this incredible fundraising event in Alpine. They've experienced the devastation of Alzheimer's firsthand, and are deeply committed to supporting local families and research for a cure.
Join the team on Friday, June 7th, at the beautiful Alpine Community Center Grand Ballroom at 1830 Alpine Blvd. As always, there will be great food, entertainment and prizes to be won. More details will be posted here closer to the event.
We hope to see you there!
Click here to read a recap from last year's event.