Quest for the Cure
SAVE THE DATE: October 4, 2019 | 4:30 PM-8:30 PM
Alpine Community Center Grand Ballroom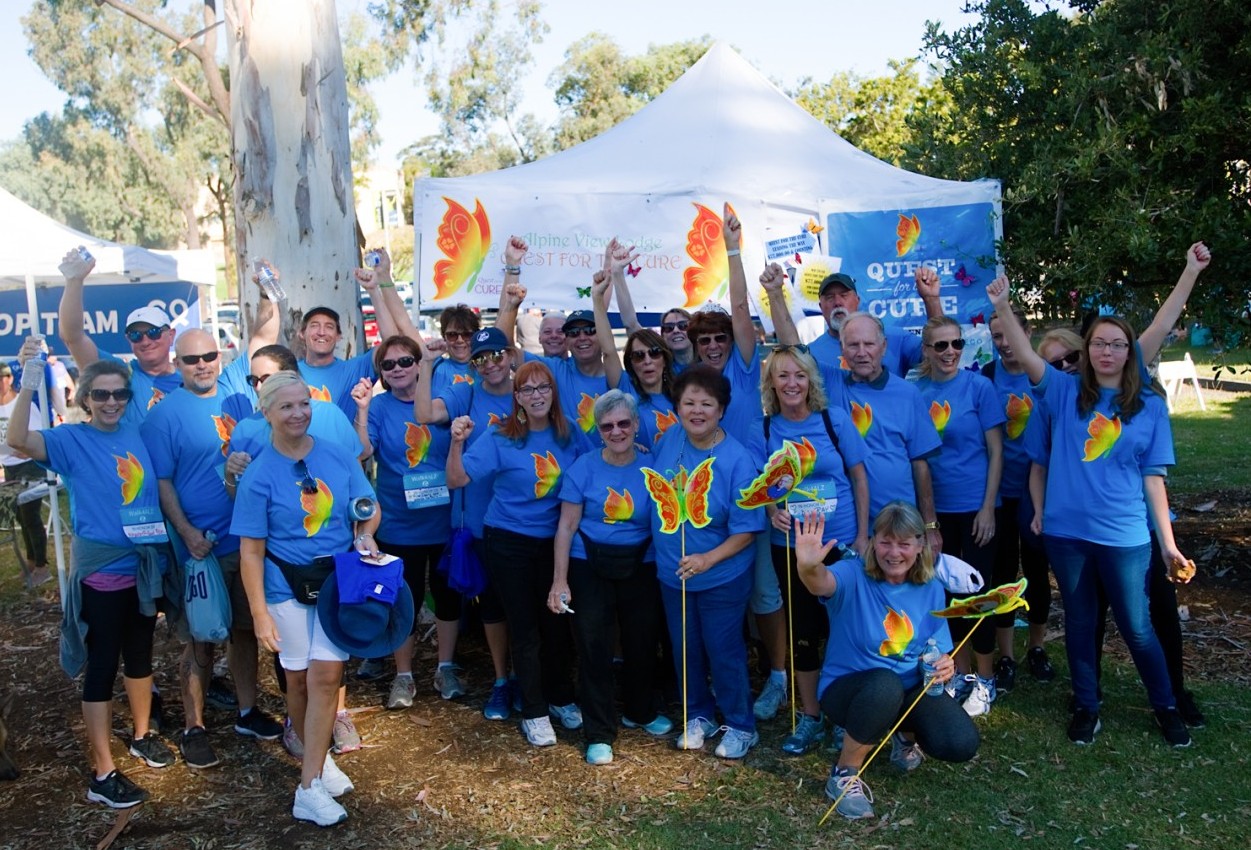 Last year, top Walk4ALZ team Quest For The Cure raised more than $80,000 for Alzheimer's support and research. This year, they hope to make an even bigger impact!
To that end, team captain Linda Cioffi is hosting the 4th-annual Quest for the Cure dinner and fundraiser. Join Linda and the team on Friday, October 4th, at the beautiful Alpine Community Center Grand Ballroom at 1830 Alpine Blvd. With fabulous food by Descanso Junction, a silent and live auction of enticing and exciting gifts and packages, and the wonderful hosting of Mr. Shawn Styles of Channel 8 news, it will be a night to remember. All proceeds will support Alzheimer's San Diego.
We hope to see you there! Click here to read a recap from last year's event.