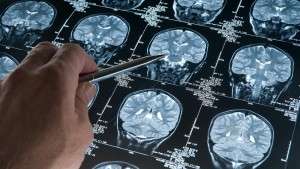 By Caroline Ster & Carly Graber
It can seem like there's a new Alzheimer's "breakthrough" almost every day. We sift through the headlines and pull together the true, reputable research updates for you. Here are six things you should know about Alzheimer's and dementia research from the last month.  
1. New research says Alzheimer's and other dementias will hit minorities hardest
According to research from the Centers for Disease Control and Prevention (CDC), the prevalence of Alzheimer's disease or a related dementia will increase 178% among all Americans aged 65 years and older by 2060. Dementia is predicted to double from 1.6% of the population in 2014 to 3.3% by 2060, when 13.9 million Americans are projected to have the disease. The highest numbers will be among Latinos, African Americans and other ethnic groups because these groups will experience the highest rates of population growth in the coming years. Read more about why Alzheimer's and other dementias will hit minorities the hardest here.
2. Wiping out the brain's retired cells prevents a hallmark of Alzheimer's
Some brain cells enter a state called senescence: They don't die, but they permanently stop growing and dividing. These retired cells accumulate as we age, but continue to secrete molecules that trigger inflammation. By removing senescent cells from mouse models, buildup of tau protein was prevented, leading to less neuronal loss and more intact memories. The concept of going after senescent cells is new. There are several "senolytic" drugs that can target and kill senescent cells, with some (like Navitoclax) already approved for treating cancers. Read more about senescence here.
3. Targeting Dkk1 protein could explain failed clinical trials for Alzheimer's
According to researchers at King's College, when beta-amyloid destroys a synapse, the nerve cells make more beta-amyloid driving destruction of more synapses. Once this feedback loop gets out of control it is too late for drugs which target beta-amyloid to be effective, possibly explaining why so many Alzheimer's/dementia drug trials have failed. The Dkk1 protein, which stimulates the production of beta-amyloid, was found to be the key to this destructive feedback loop. Targeting Dkk1 could halt the progression of Alzheimer's or a related dementia. Read more about Dkk1 here.
4. Relationship between statin use and dementia risk
A large observational study on a diverse cohort found that cognitively normal people who took statins regularly over a three-year period were 10% less likely to develop Alzheimer's disease or a related dementia than those who took them part-time. A 2018 meta-analysis found that statins users, without baseline cognitive dysfunction, had a significantly reduced risk of developing all-caused dementia (15.1% lower), Alzheimer's (28.1% lower), and MCI (26.3% lower). In addition, A recent review of current literature found that statins are potentially responsible for both reversible short-term cognitive impairment as well as a decreased risk of dementia. Most evidence showing that statins prevent Alzheimer's disease includes persons with high cholesterol exposed to statins at mid-life as opposed to late life.
5. Generation Program tests prevention drugs in people at genetic risk for Alzheimer's
A collaboration by Novartis, Amgen and the Banner Alzheimer's Institute on the Generation Program recently surfaced in the news for testing two drugs: CAD106 and CNP520. Both of these drugs  attack beta-amyloid differently: CAD106 is an active immunotherapy that triggers the body's immune system to produce antibodies that attack different forms of amyloid while CNP520 inhibits beta-secretase, an enzyme that helps turn a normal protein into harmful beta-amyloid. Read more about this clinical trial here.
6. New local study for mild to moderate Alzheimer's disease
A Phase II study will evaluate the safety, tolerability and feasibility of an intravenous infusion of GRF6019, a plasma-derived product, to treat older adults with mild to moderate Alzheimer's. Research indicates that proteins in the circulatory system can affect motor and cognitive function and points to the beneficial effects of factors present in healthy plasma. This trial is currently enrolling through Pacific Research Network in San Diego. Read more about GRF6019 here. 
To learn more about current clinical trials underway in San Diego County, click here.