Get Involved
Ensure local families affected by dementia continue to have free access to resources like expert counseling, social activities and education. Your support is more important than ever.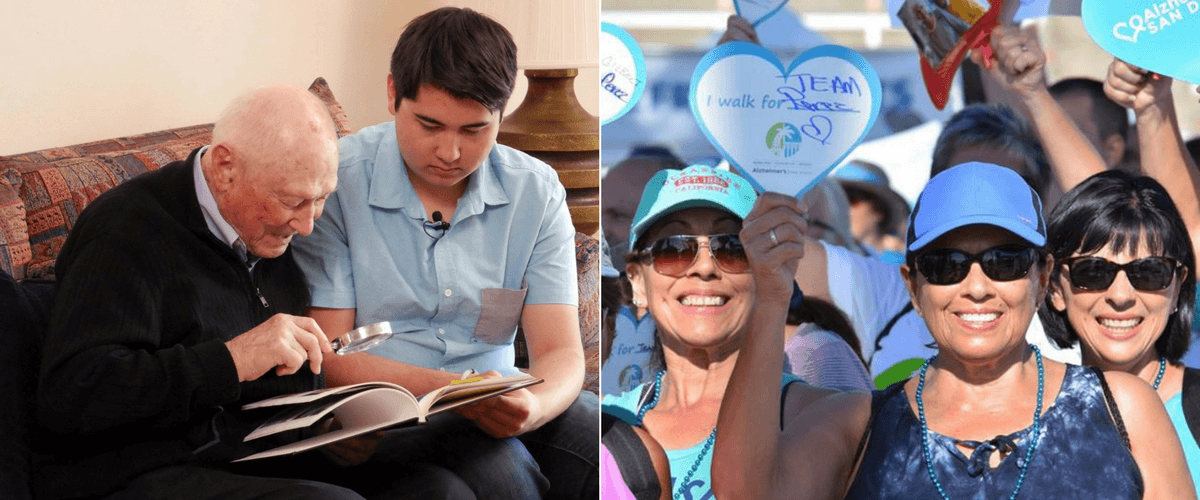 Volunteer
Alzheimer's San Diego depends on more than 300 volunteers who support the organization in a variety of ways.
Become a Partner
Our corporate partners enable us to provide free services to the thousands of people we serve. Are you ready to step up?
Share Your Story
Help raise awareness about dementia – and shine light on those living with the disease.
Donate
100% of every donation stays in San Diego County to help the community we know and love.