As Alzheimer's disease progresses, increased supervision, assistance and safety precautions will be needed. It is important to understand how dementia impacts safety at home, on the road and during daily activities.
Be Aware
People with Alzheimer's disease may not see, smell, touch, hear and/or taste things as they used to. For example, the ability to recognize something as being hot and unsafe to touch is often impaired. Just because something has not yet occurred does not mean it should not be something to prepare for. Check the safety of your home, whether it is safe to leave the person alone as well as the ability of the person to continue driving safely. Being aware can go a long way to preventing injury.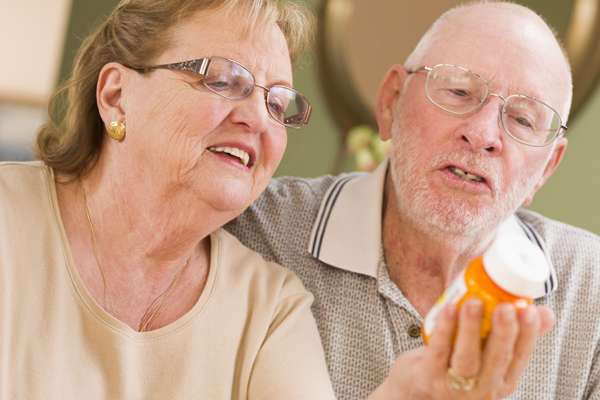 Adapt The Environment
Changing the environment will be more effective and easier than changing behaviors. You can make changes in an environment to decrease hazards, prevent wandering and increase safety. For example, check rooms for adequate lighting and trip hazards, install grab bars in the bathroom, put away dangerous liquids and cleaners. A safe environment can be less restrictive, allowing the person with Alzheimer's to have greater security while also giving them more freedom to move around independently and safely.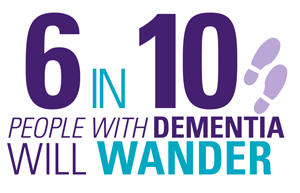 Understand Wandering
Everyone with memory loss is a risk for wandering. Changes in the brain can cause a person with dementia to become confused and disoriented, even when in a familiar place. Understand what causes this common behavior, how to prevent it and what to do in the event wandering occurs.
GPS Wandering Prevention Pilot Program
The Wandering Prevention program is being launched with GreatCall, a San Diego-based provider of technology for healthy aging, with support from the San Diego County Sheriff's Department. It is supported through a $10,000 grant awarded at the recommendation of San Diego County Supervisor Greg Cox on April 26, 2016.
GPS-enabled devices can be a great option for families to help prevent wandering, which poses great risk of injury or even death. Many families are unaware of the technology options or feel they are simply too expensive. The Wandering Prevention Pilot Program will provide 125 families who have a loved one with Alzheimer's or dementia with a free GPS monitoring device. By reducing the financial barrier, families will be able to take advantage of the latest technology and ultimately improve the safety of their loved one.
Interested in taking part in the pilot program? Call us today: 858.492.4400
Alzheimer's San Diego has teamed up with the MedicAlert Foundation to create a local program to improve the overall safety of those living with Alzheimer's disease or another dementia here in San Diego.
Operating as a live 24-hour emergency response service; any person with Alzheimer's who experience a medical emergency or who may wander and become lost, will receive exceptional treatment and care while first responders work with a MedicAlert Response Specialist to safely reunite patients with their loved ones.
If an emergency does arise, Alzheimer's San Diego will work closely with MedicAlert and will provide the family with follow-up support and resources in hopes of lowering the risk of a future emergency or wandering incident.
To enroll in MedicAlert:
Download the application: MedicAlert Brochure
Complete and submit to Alzheimer's San Diego
Just pay shipping – the MedicAlert ID is free!
For questions or assistance, please contact Alzheimer's San Diego at 858.492.4400.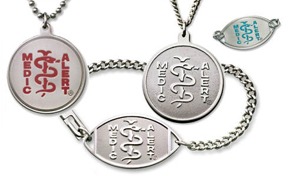 Take Me Home
A program of the San Diego County Sheriff's Department, Take Me Home is a photo-based information system accessible by all law enforcement in San Diego. It is designed to assist law enforcement during contacts with members of the community who have Autism, Dementia, Alzheimer's Disease, Down Syndrome, Deafness, Developmental Disabilities or any other special need.
If law enforcement were to find someone who is unable to communicate who they are or where they live, the deputy/officer can search the Take Me Home database and return the person to their home and family. The system also works in reverse; if someone with a special need were to go missing or wander away, their photo and description is immediately available to law enforcement to assist with the search.
Enrollment is free and easy via the San Diego Sheriff's Department website. For more information, contact Alzheimer's San Diego or a Crime Prevention Specialist, located at any Sheriff station.