Helping you get through this.
Alzheimer's can feel like an impossible disease. But at Alzheimer's San Diego, we know that people can still live well after a diagnosis. We recognize the dignity of every person living with dementia, and empower them to play an active role in planning their own future care. We see the heartache this disease inflicts on families, and we're here to give them the support and knowledge they need to become strong care partners – and to find joy in even the darkest moments. And we're working to make Alzheimer's a disease of the past, by connecting people to clinical trials and funding research for a cure.
Giving Alzheimer's a Voice
Deborah Gould, 70, has Alzheimer's disease – and she wants everyone to know about it. She was diagnosed in 2016, a fact she shares as plainly as she would the day of the week. To some, her candor could be jarring. After all, Alzheimer's is a disease many struggle to discuss openly.
"If you have Alzheimer's, everyone thinks you don't even know the difference between night and day, and they don't look at you in the eye," she explains.
All of our programs are completely free to the community. Here's a closer look at some of what we do.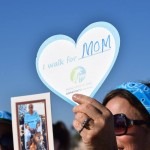 100% Local

Every dollar raised stays in San Diego County.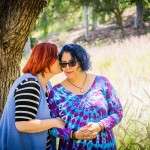 $0 Cost

All of our programs and services are free of charge.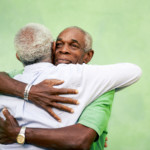 25,000 Served

We help an average of 25,000 people each year.
More than 84,000 people in San Diego County have Alzheimer's or another dementia. We're here to help, and so can you.