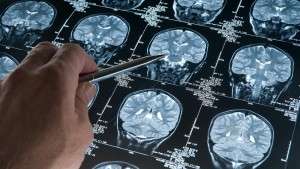 By Mina Nilchian, MSW
It can seem like there's a new Alzheimer's "breakthrough" almost every day. We sift through the headlines and pull together the relevant, reputable research updates for you. Here are 7 things you should know about Alzheimer's and dementia research from the last month.  
1) Pfizer explains why it didn't pursue clinical trials testing potential for anti-inflammatory medication to prevent Alzheimer's disease
In 2015, researchers at Pfizer analyzed statistical data from hundreds of thousands of insurance records, and found that rheumatoid arthritis therapy Enbrel appeared to reduce the risk of Alzheimer's disease by 64%. Pfizer opted against further investigation and chose not to make the data informing its decision public until recently, stating that Enbrel did not show promise for Alzheimer's prevention because the drug's molecules were too large to reach the brain's tissue. Some outside scientists disagree, saying it could hold important clues to combating the disease and slowing cognitive decline in its earliest stages. 
A study written by lead author Richard Chou, MD, PhD, found that in people over 65, Alzheimer's disease is more than twice as common in people with rheumatoid arthritis than in people without it. There have been a couple of studies demonstrating that a spinal injection of Enebrel was associated with improved cognitive function (a small pilot study from 2006, a follow up study in 2008). Another larger study where Enebrel was injected under the skin showed no significant improvements in comparison to the control group. These studies aren't strong enough for healthcare professionals to recommend Enebrel as a treatment or prevention.
2) Brain changes may occur 34 years before symptoms
Through tracking spinal fluid and performing cognitive testing over several decades, scientists have found that Alzheimer's disease can begin developing long before we see visible symptoms.
The Department of Applied Mathematics and Statistics at Johns Hopkins University conducted a study using data from the BIOCARD project, which aims to discover predictors of cognitive decline through things like cognitive testing, magnetic resonance imaging, cerebrospinal fluid and blood. Professor Younes and team reviewed the medical records of 290 people who were at least 40 years old. Researchers collected cerebrospinal fluid samples and MRI brain scans every two years between 1995 and 2013. 
In the participants that developed Alzheimer's, the researchers found signs of cognitive impairment 11–15 years before the onset of any symptoms, and found raised levels of the tau protein as early as 34 years before onset, and found a version of the tau protein, p-tau, as early as 13 years before visible symptoms. The findings may lead to better diagnostic tests, which could, in turn, inform better treatment choices. Read more at Medical News Today.
3) Researchers confirm people with a certain allele have reduced risk of developing 3 kinds of dementia
Scientists led by Henne Holstege, Alzheimer Center of the Amsterdam UMC, studied this rare mutation in 16 cohorts. Individuals with rs72824905-G allele had a significantly reduced risk of developing Alzheimer's disease, frontotemporal dementia (FTD), and dementia with Lewy Bodies. In addition, people with the rs72824905-G variant were more likely to live to age 90. The scientists discovered even greater prevalence of the allele among those living past 100. It is unclear whether the mutation is associated with longer lifespan because it reduces the chances of developing certain dementia's or if it has an independent effect on longevity. Read more in AlzForum.
4) Clinical trial now recruiting Alzheimer's patients for drug designed to improve memory
The biotechnology firm Tetra Discovery Partners announced on Wednesday that it has launched the Phase II trial for a drug called BPN14770. They are recruiting early-stage Alzheimer's patients in 60 areas around the country for a Phase II clinical trial. BPN14770 does not target amyloid beta plaques; instead, it inhibits a gene labeled PDE4D. This goes against the typical "amyloid hypothesis," and many drug trials that intend to target amyloid protein.
BPN14770 is designed to bolster early and late stages of memory formation and improve memory and cognition (i.e. thinking, reasoning, remembering and learning). Earlier trials found that it improved memory and cognition in healthy elderly adults. The new trial will assess its performance in people with Alzheimer's. Read more at Being Patient, and MedCity News. See eligibility requirements here.
5) Drug candidate PRI-002 has successfully completed Phase I of clinical research
The mechanism of action of PRI-002 follows a completely different approach than the previous drug candidates. An amyloid beta monomer occuring in the brain is safe – it's when it develops into a "beta oligomer" that it becomes toxic. When targeting amyloid beta protein, scientists are targeting those oligomers.
The way the PRI-002 works is by disassembling the oligomers into monomers. It does this without triggering the immune system. When administered daily over a period of four weeks, the active substance proved to be safe for use in humans. Researchers were able to show that mice with symptoms similar to Alzheimer's had an improvement in cognitive performance after treatment with PRI-002. Read more on Science Daily, New Atlas
6) WHO issued its first recommendations to reduce the risk of dementia
WHO released guidelines on how to reduce the risk of developing dementia. The guidelines recommend:
Regular physical exercise

Not using tobacco

Drinking less alcohol

Maintaining healthy blood pressure

Eating a healthy diet, particularly a Mediterranean one
The report warned against using supplements such as B vitamins, antioxidants, omega-3 and ginkgo, because research doesn't show a significant decrease of risk – and can be costly. Learn more on CNN or ABC News.
7) Virtual reality may help provide more accurate diagnosing & clinical trials
A new study from Cambridge University in the United Kingdom shows that virtual reality (VR) may be more accurate than standard dementia tests. The entorhinal cortex is a part of the brain that helps us move around and not get lost; it is also one of the first regions of the brain that Alzheimer's disease damages. Current cognitive tests are unable to gauge navigation difficulties.
A team of researchers at the Department of Clinical Neurosciences at the University of Cambridge, in collaboration with Professor Neil Burgess at UCL, developed a VR navigation test. The researchers recruited 45 people with MCI and 41 people without it. They gave them all a VR headset and asked them to walk in a simulated environment. VR navigation test was more effective in differentiating between people with MCI at low and high risk of dementia than standard tests. Read more at Medical News Today.