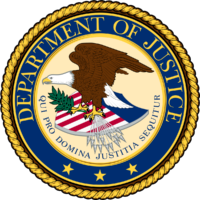 Alzheimer's San Diego has been awarded a major grant by the U.S. Department of Justice. The 3-year, $150,000 grant will focus on protecting people living with dementia who wander from safe environments.
A total of six grants were awarded to organizations across the country, and Alzheimer's San Diego received the maximum funding amount.
An estimated 60% of people living with dementia will wander at some point, which can put them in severe danger. This project is designed to reduce the risk of wandering, and to ensure that local law enforcement can respond urgently and appropriately if there is a wandering crisis. This will be achieved by:
Amplifying dementia-specific professional collaboration and training among San Diego law enforcement agencies
Increasing community awareness surrounding dementia-related wandering
Expanding dementia safety resources in multiple languages
Improving the capacity to support local families through our Law Enforcement Referral Program
A key component of this grant includes partnering with the San Diego County Sheriff's Department to increase enrollment in Take Me Home. This free program is designed to be a safeguard if a person becomes disoriented or confused, and is unable to identify how to get back home.
LEARN MORE | Concerned about wandering? Enroll in Take Me Home >> 
This successful application was prepared by longtime Grants & Advocacy Manager Regina Lagasca, MSW. Grants are a critical funding source for Alzheimer's San Diego, comprising 28% of our revenue in 2020, and they help keep all of our programs free of cost to the community.
"This is an exciting opportunity to collaborate with local law enforcement and build a stronger network of support for San Diego County families," Regina says. "We look forward to growing our partnership with the San Diego Sheriff's Department to ensure the safety of people living with dementia – and to make sure families receive a compassionate and understanding response in an emergency situation."
There are nearly 100,000 San Diegans living with Alzheimer's disease or another dementia, according to a 2021 county report. That is an increase from an estimated 84,000 people in 2018. Alzheimer's is the #6 cause of death nationally, and the #3 cause in San Diego County.
For more information about memory loss, contact Alzheimer's San Diego at 858.492.4400. We're here to help!