12 Bars of Charity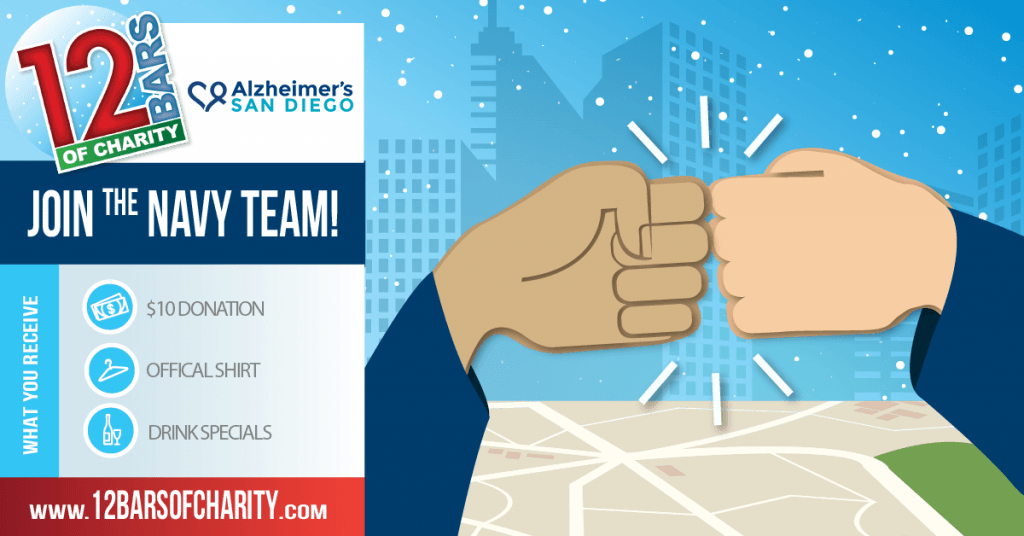 December 15th, 2018 | Downtown San Diego
This year, the 12 Bars of Charity event is supporting Alzheimer's San Diego as one of 12 local teams! In this charity pub crawl, there will be 12 nonprofit teams competing to have the most members and win a major donation. Please support our team by signing up to be part of TEAM NAVY.
It's $30 to register. As part of your registration, you'll receive:
$10 Donation to the "Charity Team" you sign up under
Official 12 Bars of Charity team shirt
Free shuttle pass for participating bars
(2 PM-6 PM) drink specials at all participating 12 bars
Participating bars include Tipsy Crow, Whiskey Girl, Bar One, Tivoli, Barbusa, Waterfront, Gaslamp Tavern and more!