Change lives by being part of the Walk4ALZ – our largest charity event of the year and the largest local Alzheimer's walk in San Diego County. For this annual fundraiser, we count on loyal walkers like you to help raise critical funds for the 100,000 San Diegans that are impacted by dementia.
This year's event will be flexible. You can walk in person at Balboa Park, or in small groups remotely beginning at any time on Saturday, October 16th, from anywhere. Please note: event details are subject to change following all county guidelines.
We're also excited to be using the new registration platform Neon Fundraise this year.
Here's how to register:
1) Go to www.alzsd.org/walk and click the blue "Register" button or if you already have a group to join click "Find a Team".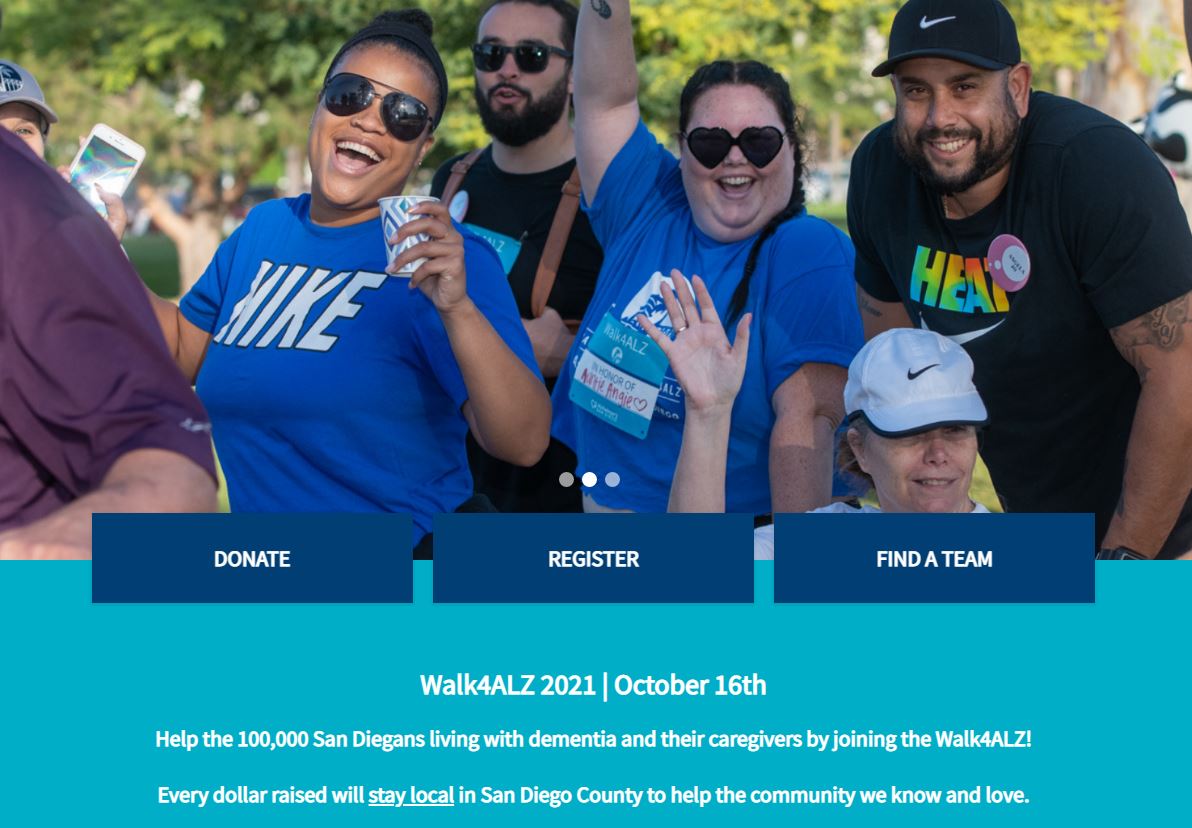 2) Once on the registration page, type in your email address and then your full name and desired password. If you've registered with us before or have already signed up for Walk4ALZ, your information should auto-populate after entering in your email.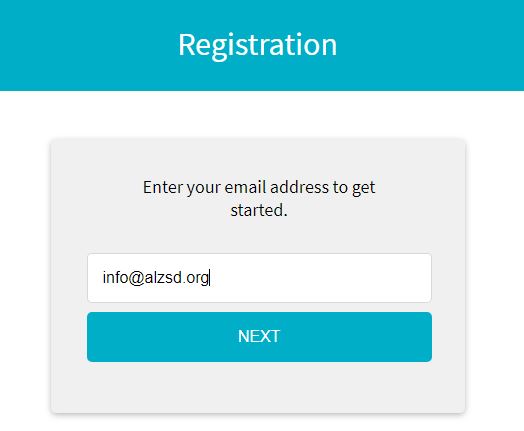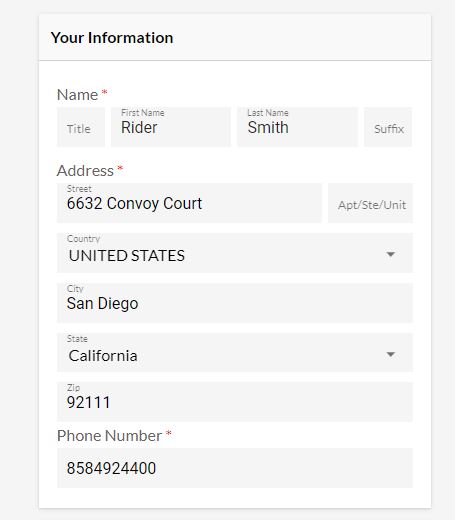 3) After filling out all required personal information starred with a red asterisk* you can continue to the next page. Here you'll enter in your goal amount, fundraising page title if you'd like to have one, your page URL, select your desired t-shirt size if you're receiving one, and then select your choice regarding incentives. Incentives are sent to those who achieve certain fundraising milestones. Learn more about these soon on the 'Event Info' tab of alzsd.org/walk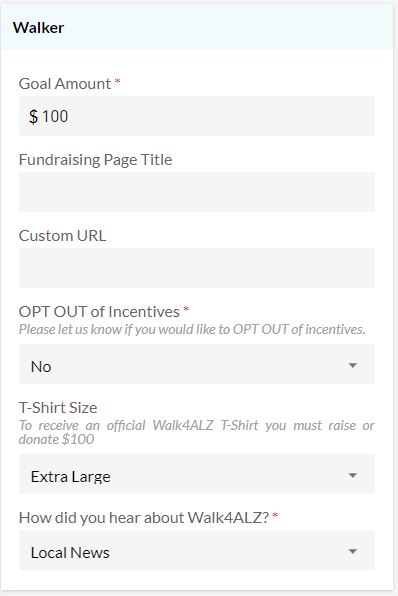 4) Next, if you want to join or create a team, search for the name or hit 'NEXT' to complete registration.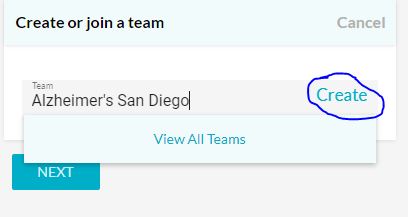 5) Once completed you'll receive a confirmation email and be redirected to your personal fundraising page. Here you can send emails out to your contacts, personalize your page, see who donates, and more!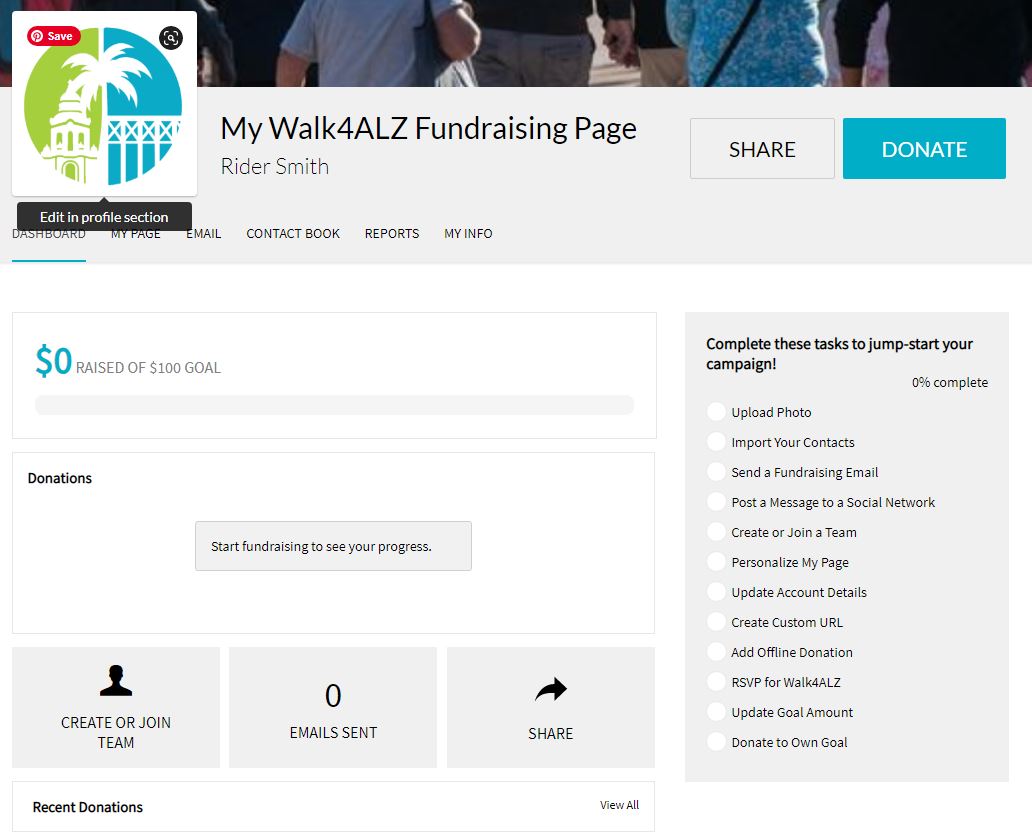 If you have any questions regarding registration, you can always contact the Walk4ALZ Hotline at walk4alz@alzsd.org or 858.966.3319. We can also restart your page for you, just let us know.
We hope you'll join us on October 16th! Click here to register for Walk4ALZ >>