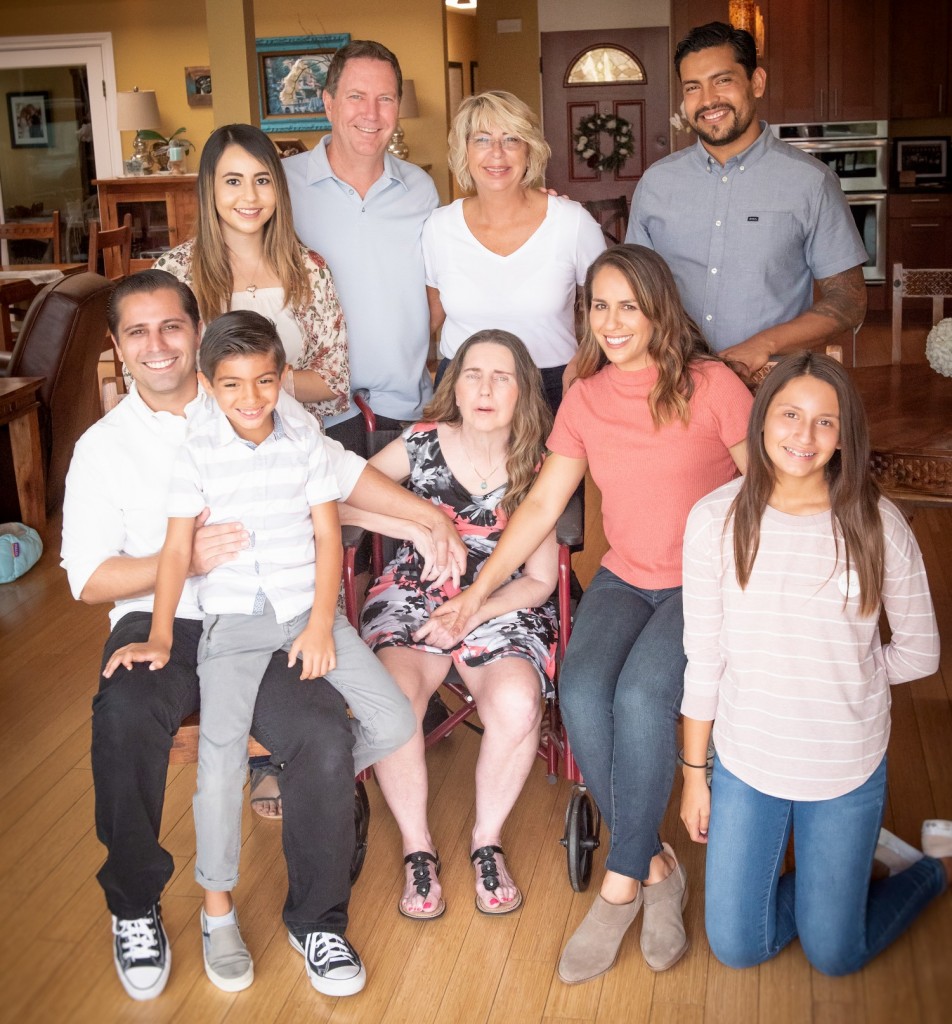 Meet the Gomez-Poling-Torres family.
They're a feisty, loving, make-you-laugh-til-it-hurts kind of family – all four generations of them. It's clear they don't just love each other; they actually like each other, too.
Right now, their focus is on Diana Gomez, 62. She was diagnosed with Alzheimer's disease in 2010, when she was 55 years young. That's why they're coming together for the second year at Walk4ALZ, as Diana's Dream Team.
Julia Torres, 33, is proud to be Diana's daughter and the Walk4ALZ team captain. She says her mom, now confined to a wheelchair, was always a free spirit.
"Before Alzheimer's, my mom was outgoing, open-minded and uninhibited…she'd do just about whatever she wanted to do," Julia says. "If there was music, she'd dance; if there was karaoke, she'd sing; if there was a good time to be had, she would be there!"
Join Diana's Dream Team! Sign up to Walk4ALZ for FREE>>
Julia and her younger brother, Alfonso Gomez, spent several years taking care of their mom full-time. Alfonso was just 21 when he found out his mom had Alzheimer's. He was in school and running a business in San Francisco at the time, but he knew he couldn't live with himself unless he came home.
"I remember the day I moved back, I came into the house and it smelled like propane. (My mom) had left the burner on," he says. "I walked in and realized, I got here at exactly the perfect time."
Diana's brother and sister-in-law, Tom and Syndi Poling, have also played a major role in her care. Every Wednesday for the last five years, Tom visits Diana to cut her nails, brush her hair and go on walks.
Julia says one of the hardest parts about managing her mom's care was the fact that Diana herself wasn't involved.
"It was almost like a guessing game," she explains, "because I didn't know exactly what my mom wanted for herself."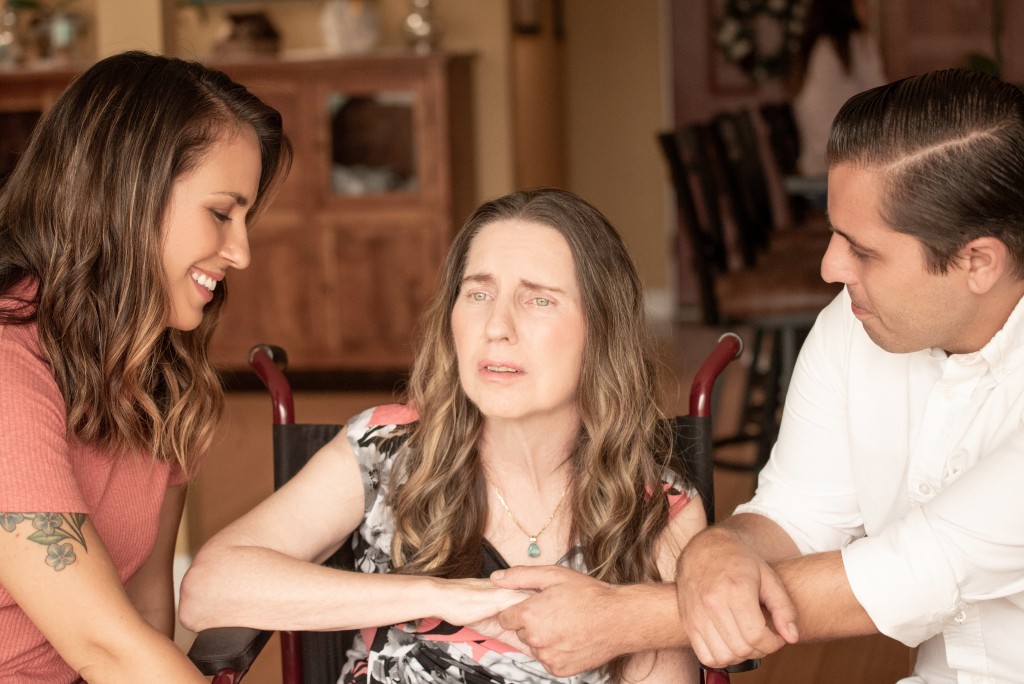 But there were a few "rules" her family knew to put in place.
"Diana didn't want to be a burden. She wanted to have her roots touched up and her nails done. And she didn't want her grandchildren to be afraid of her," Syndi says.
Julia's two children, 12-year-old Veronica and 6-year-old Diego, can't remember Diana before Alzheimer's. But they most certainly aren't afraid of her. They both love trying to make their grandmother laugh – usually by dancing or making funny faces.
"I've heard lots of stories that she used to take me everywhere with her," Veronica says with a proud smile. "She would take me to choir practice, to the gym and to little festivals all the time."
In the beginning, Diana's parents, Max and Esther Poling, also helped lead the heartbreaking business of their daughter's care. While they initially insisted on getting a second opinion – how could their beautiful, spirited daughter have Alzheimer's, of all things? – they sprung into action once the diagnosis was confirmed.
But now, Diana isn't the only one needing full-time care. Both Max and Esther were diagnosed with dementia earlier this year. So this October, the family won't only be walking for Diana, but for Max and Esther, too.
Need support? We're here to help!
The family lives in Carlsbad and walked in Oceanside last year. But Tom and Syndi say they're excited for the upcoming walk at Balboa Park.
"It was amazing – amazing – to see this sea of people who are going through the same thing we're going through, who united to fight," Syndi says. "Family came from all over to raise money to fight this disgusting disease. And it was amazing to have people actually look Diana in the face. Because that's a big thing…nobody looks at her face anymore."
They're not only walking for their family members living with the disease right now. They're walking to help create a future free from Alzheimer's – to hopefully find a cure.
"I'm older than Diana was when she was diagnosed. So I wonder…will this disease affect me?" Tom says, with painful honesty. "But we'll do what we can to make it better for the next generation."
Join the fight! Sign up to Walk4ALZ for free by clicking here.