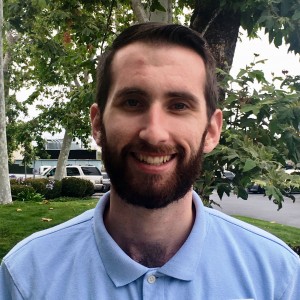 By Preston Stocking, MSW
The holiday season is a picture-perfect time of joy and bliss. Everything slows down as families come together and spend quality time with each other. The entire season is filled with laughter, gifts, and tasty food, without a single unpleasant thought or disagreement…at least, that's what every single commercial on the TV and radio wants you to believe.
While the holiday season is filled with positive things, there is a lot of potential stress that comes with it – from crowded shopping malls, lost packages in the mail, and trying to coordinate schedules with every single family member. It can be an especially difficult time for dementia caregivers, who already have so much on their plate. The daily schedule of caring for someone with dementia is time-consuming enough as it is, and throwing all of the holiday stressors on top of that can turn a loving caregiver into a Grinch real quick.
So how do you find a balance between getting ready for the holidays and being a dementia caregiver? Well, like everything with this disease, there may not be a perfect solution. But there are a few things you can do that can make things a tad bit easier for both yourself and your loved one with dementia.
First things first: Remember to breathe. This is something that can be applied throughout the year, but it is especially crucial during the holidays. It can be difficult to complete what you need to do when you have a holiday list and a caregiving list. You have to get the decorations down from the attic, you have to pick out a tree, you have to make sure your loved one takes their medication, you need to order that Alexa thing for your son because that's all he's been talking about, you have to schedule that follow-up with the doctor before the New Year, you have to call your sister to see when she and her family will be coming down and what they're bringing for the dinner… STOP. Just stop for a moment and breathe. Fill your air with lungs and exhale slowly. You need to be able to have a moment to yourself or nothing will get done. Take a moment to breathe and the list of things you have to do won't be so intimidating and you won't feel as much pressure on yourself.
We're here to help! Talk to Preston or another Dementia Expert by calling 858.492.4400
Speaking of pressure, do not give into that pressure of the holiday season. Your priority is the care of your loved one with dementia, and some of the traditions that come with the holiday season may be too unrealistic to accomplish now because of the disease. While it can be sad to realize that long-held traditions are coming to an end, this is an opportunity to make new traditions that can be just as meaningful to you both. Scaling back the decorations to just the important ones, sharing old family stories, turning a holiday soundtrack on after dinner – these are just a few things you can do to get into the holiday spirit, without putting too much pressure on yourself.
Another important thing to do this holiday season is to share what you will and won't do this holiday season with your family. Your family members may have their own expectations on what is happening in your home that may not line up with the reality of the situation. It is important to talk to them before they come over and explain what is happening, what your limits are, what limits of the person with dementia are, and what changes have happened since the last time you all were together. Obviously, this is easier said then done, but being firm on what you and your person can do will make the family dinner smoother. This might mean that you aren't cooking this year, or aren't cooking as much as you did in the past. Having your family talk to the person with dementia over the phone before they arrive can help them understand what is happening in your home, and can help your person with any confusion about who is coming. Setting those expectations and having those conversations with your family early can save a headache for everyone later.
The holiday season can be overwhelming at times, but getting to the point where you know and set your limits will be able to help with the stress of it all. At Alzheimer's San Diego, we can also help you navigate those difficult conversations with your family and make the holiday season meaningful for you and your loved one. You don't have to look like the people in those cheesy commercials to have a successful holiday season. Being able to have that joyful moment with your loved one, whether it is big or small, is what makes the holiday season special.
Alzheimer's San Diego is proud to be a local nonprofit. We're funded by the community, for the community. Want to help one of the 84,000+ people living with dementia in San Diego County? Click here to change a life.