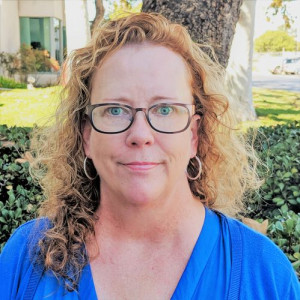 By Jean Alton
It is back-to-school time, and the stores are full of school supplies and college dorm necessities. I have both family and friends who have spent much time with their growing-up kids, planning for and making choices on colleges and programs, SAT's and applications, scholarships and finances.
My journey into the world of Alzheimer's disease was not a well-thought-out career choice such as the ones my nephew and his peers are making nowadays. In the mid 1980's, I graduated from university in Edmonton, Canada, with a degree in psychology. My intent, at the time, was to become a psychometrist – someone who administers and scores different psychological and neuropsychological tests, all under the supervision of a clinical psychologist. I had an interest in brain injuries and mental health but Alzheimer's disease and dementia were not a part of my plan for the future.
Around about this time, the economy in Western Canada tanked. Healthcare, in particular, tanked. Cut backs and layoffs were occurring, along with hiring freezes. And I had a student loan due and no employment.
This was back in the days when most people had the newspaper delivered daily. Remember that? Saturday's paper had the most "Help Wanted" ads, so I set myself down one Saturday and started to go through the ads, red sharpie in hand.
RELATED | Upcoming classes & workshops at Alzheimer's San Diego
Lo and behold, there was an ad for an activity assistant at a care facility for the elderly not too far from my apartment. The facility had a mix of people with and without memory loss, and the position would be mostly focused on working with those with dementia. I decided to apply for it. Now, to put things in context, I had worked summers at a skilled nursing care facility in my small hometown in Alberta, as an aide to the Recreation, Physical and Occupational departments, so I had some experience, but no dementia care experience.
I remember the day of my interview (well, at least the important parts of it). I checked in at the front desk and then sat in the front lobby area. An elderly lady was sitting there, impeccably dressed, with purse, gloves, and overcoat on. She was very British, very proper and said her name was Ivy. She was just waiting for her son to come and pick her up. We had had a lovely little visit, and she said she was sure I'd be hired.
She was right. And it turned out that she was also a resident at the facility, often waiting in the lobby for her son to pick her up. Which he never did because he lived in England.
I remember being amazed that I hadn't picked up on any cognitive issues with Ivy. I really had thought that she had been visiting someone, a friend perhaps, and was waiting on her son to take her home. This was my first moment of becoming aware of memory and cognitive issues, albeit after meeting Ivy. It opened my eyes and I began to wonder how many times I had interacted with others with memory loss.
Within a very few short weeks of starting work as an activity assistant, I had made two important conclusions. The first was that I had fallen in love with these people. Yes, love. My heart leapt with joy at the thought of coming in every day to see these lovely people, to talk with them, to listen to them, to have fun with them, and to connect with them. I remember many of them and can picture their faces in my mind: Cecil and Bob, an unlikely duo who formed a fast friendship. Cecil was very suave and a ballroom dancer. Bob was short and cute with a big bushy moustache. Joey, my red-haired Irish lady who wore a red tam and had been married to Joe, the love of her life. Marie, the Queen Bee, who didn't like so much to participate in activities, but was happy to accept the honorary title of supervisor and to oversee everything. I carry with me a treasure trove of many wonderful people that I encountered in these early days.
My second conclusion was that I had found my career – the place where I belonged – working with people with dementia. With the support and encouragement of the organization I worked for, I returned to school as a part-time student. I acquired my diploma in Recreation Therapy with an emphasis in geriatrics. I also began attending all sorts of workshops and trainings to increase my knowledge of Alzheimer's disease and other types of dementia.
RELATED | Talk with a compassionate social worker like Jean
In 1996, my husband and I moved to San Diego, an exciting but difficult move, as we were leaving family and friends behind. We were also very broke, as my husband was a seriously underpaid first-job-out-of-university academic. So, I got the newspaper out again and ultimately began working as an activity assistant for a social day program for people with early memory loss. Once again, I found my niche. Over time, my position shifted, and I eventually became a Dementia Care Consultant and then a certified Aging Life Care Manager (formerly known as a Geriatric Care Manager.) After a few short years of care management, I returned to the nonprofit world by joining Alzheimer's San Diego in July of 2018 as a Dementia Care Consultant, assisting in Family Support and in Education.
I am so grateful for the bumps in the road that caused me to veer off in other directions on my originally chosen career path. I think not only about how much I have enjoyed the path I ended up on, but also of the numerous individuals, couples, and families that I have helped over the years.
Today, we also know that the need for professionals trained in dementia care is rapidly escalating as aging baby boomers have begun to reach age 65 and older. By the year 2050, a projected 14 million Americans will be living with Alzheimer's.
So, as the school year begins, think about the young people you know and encourage them to give some thought to applying their professional aspirations to dementia care. Because I'll need them to care for me. And, likely, you will, too.
Are you living with dementia, or caring for someone who is? Get free support by calling Alzheimer's San Diego at 858.492.4400.