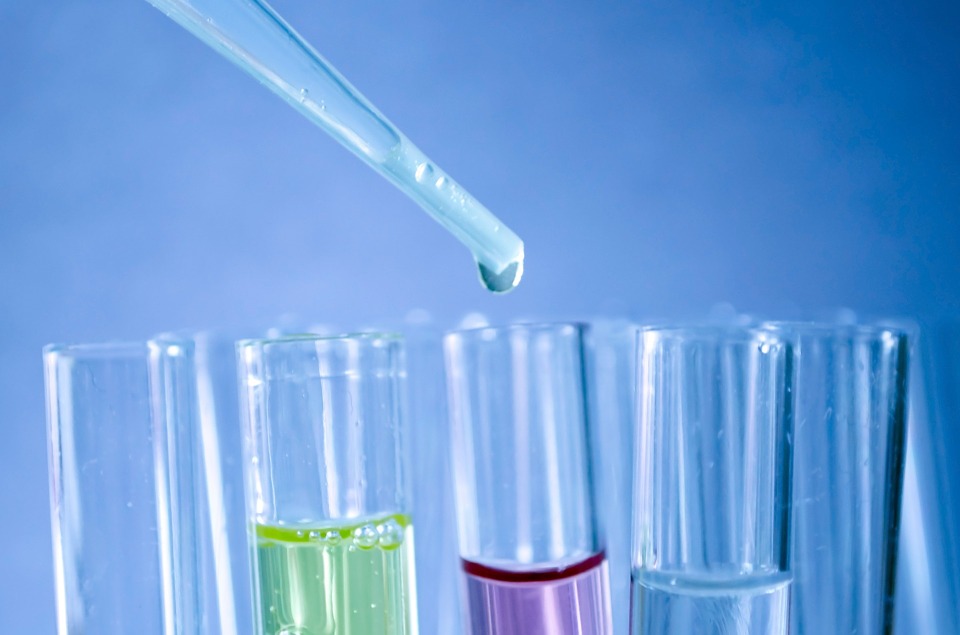 It can seem like there's a new Alzheimer's "breakthrough" almost every day. We sift through the headlines and pull together the relevant, reputable research updates for you. Here are 6 things you should know about Alzheimer's and dementia research from the last month.
To learn about Alzheimer's research in San Diego County, click here or contact Alzheimer's San Diego at 858.492.4400.  
1) Acadia Pharmeceuticals Showing Effectiveness in Clinical Trials, Talking to FDA about being first approved drug for dementia-related psychosis
Nuplazid, an antipsychotic medication, has been in Phase 3 clinical trials and showing effectiveness in double-blind and placebo-controlled tests. However, because of promising results, testing has been halted to discuss with FDA about having it approved and on the market for dementia-related psychosis for 2020. Currently, there are no approved medications on the market for dementia-related psychosis (Nuplazid an approved medication for Parkinson's related psychosis). However, Nuplazid was recently in the news due to reports of deaths and possible risks. In September 2018, the FDA said that deaths in patients taking Nuplazid should be understood in the context of the disease, and then cleared Nuplazid amid the reports.
Read more from San Diego Tribune & Bio Pharma Dive
2) Controlling Blood Pressure Can Be Effective in Slowing Age Related Brain Disease
SPRINT, an NIH funded a study, scanned the brains of hundreds of participants and found that intensively controlling a person's blood pressure was more effective at slowing the accumulation of white matter lesions than the standard treatment of high blood pressure. This is important because white matter lesions can reflect the thinning of myelin and affect reactions to injury, blood-brain vessels and strokes. It's important to know the difference between intensive blood pressure control versus typical blood pressure control. Intensive blood pressure control is having a systolic blood pressure target of less than 120 mmHg. While the typical pressure control is a systolic blood pressure target of less than 140 mmHg. A similar study by NIH found that intensive lowering of blood pressure did not significantly reduce dementia risk but did have a measurable impact on mild cognitive impairment (MCI). These findings provide insight into lifestyle changes to prevent Alzheimer's Disease and dementia.
Read more from NIH & Medical News Today
3) Observing Eyes Might Be an Effective Way to Assess Cognitive Decline
Researchers say that measuring how quickly a person's pupils dilate while they are taking cognitive tests may be a low-cost, low-invasive method to aid in screening individuals at increased genetic risk for Alzheimer's disease before cognitive decline begins. A study at UCSD focuses on pupil responses driven by a cluster of neurons in the brainstem involved in regulating arousal and also in cognitive function. In previously published work, the researchers had reported that adults with mild cognitive impairment, often a precursor to AD, displayed greater pupil dilation and cognitive effort than cognitively normal individuals, even if both groups produced equivalent results.
Read more from UCSD News & Science Daily.
4) BACE Inhibitor Study Ends Early Due to Negative Effects
The study was a joint collaboration with scientists from Novartis and Amgen pharmaceutical companies and Banner Alzheimer's Institute. BACE inhibitor was designed to block the growth of beta-amyloid in the brain to stave off the development of Alzheimer's symptoms. Studies revealed that the drug caused worsening in some measures of memory and thinking. The researchers say there were still interesting findings from the study that would have implications for future research. The Generation Program proved that it was possible to recruit people at high risk for the disease based on their genetic background — a significant amount of information was collected on individuals with the APOE4 gene. BACE is known to inhibit beta-amyloid proteins, but it's unclear why it causes a decline in cognition and memory.
Read the news release here: NIH
5) PTI-125, Targetting Neuroinflammation, Initiates Phase 2b of Clinical Trial
PTI-125, by Cassava Sciences, targets neuroinflammation and neurodegeneration in the Alzheimer's Brain. The moving of this particular drug to a Phase 2 trial shows a trend in Alzheimer's research of branching into different theories of understanding the disease beyond beta- amyloid and tau — in this case, neuroinflammation. The study is designed to evaluate the safety, tolerability and drug effects of PTI-125 on validated biomarkers of Alzheimer's disease. The move to Phase 2 trials was based on encouraging initial reports in patients after being on the drug for 28 days and showing a reduction in neurodegeneration, and fewer Alzheimer's Disease biomarkers.
Read more from Globe News Wire.
6) MIND Study Aims to Understand Impact of Nicotine on Mild Cognitive Impairment
MIND (Memory Improvement with Nicotine Dosing) is a new study funded by the NIH, testing how nicotine patches can improve memory. The nicotine patches will be used as a medication, with dosage gradually increased over 5 weeks, then maintained for two years. After two years, scientists will look for the impact on their attention, their memory function and even their brain's structure. A previous study looked at patients after six months, and this is extending it to two years. In the past, it's been suggested that those with ADHD and schizophrenia tend to smoke more because nicotine has a soothing effect on those disorders. The study is looking for healthy, non-smoking adults, age 55+
Those interested in the trial can visit mindstudy.org
Read more: KFVS, The Post and Courier
Registries: