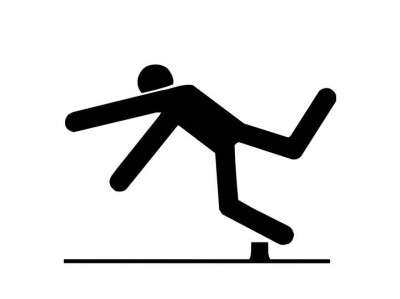 Over time, everyday activities can become more difficult for people living with Alzheimer's or another dementia. Driving, bathing, owning a firearm – or even taking medication – can pose a safety risk.
It's important to understand that dementia does not only cause memory loss. It leads to major changes in the brain, such as poor judgment, wandering and getting lost, confusion, and increased anxiety. It also can affect the senses. Someone living with dementia may not see, smell, touch, hear and/or taste things as they used to, which can be dangerous. For example, the ability to recognize something as being hot and unsafe to touch is often impaired.
Keep reading to learn about common safety risks and how you can help prevent them.
Driving
Over time, driving gets harder for people living with dementia. At some point, they will need to stop driving for both their safety and the safety of others. Here are some warning signs their ability to drive may be impaired:
Not following traffic signs
Going too fast or too slow
Becoming angry at others in the car or other drivers
Hitting curbs
Crossing over lanes
Confusing the brake and gas pedals
Forgetting where they are going
Getting lost going to places they know
It can be tough to have a conversation about driving. Even if the doctor files a report to alert the DMV of the dementia diagnosis, your person may not want to listen. Here's how you can get creative to ensure everyone's safety:
Hide the keys
Park the car out of sight
Remove the battery or starter wire
Say the car is in the shop
Get in the car first so you can be the driver
Give a set of keys that look like the old keys but won't start the car
Make having someone else drive sound like fun
Have a close friend or a minister, priest, or rabbi ask them to stop driving
Tell them someone else will drive them to the store or appointments
Ask others for help with delivering meals, picking up prescriptions, or even just visiting
RELATED | Caregiving Tips: Communication Strategies
Guns
The brain changes caused by dementia can also impact a person's ability to safely handle a firearm in several ways, even if he or she has been a lifelong gun owner. Consider the following gun safety checklist if there is someone with dementia in your home (or frequently visits your home):
Do you know where all the guns are?
Does the person living with dementia have access to them?
Is it safe for the person with dementia to have access to the guns?
Has there been conversation about gun safety since the dementia diagnosis?
Do you know the options for securing or removing guns?
Alzheimer's San Diego is now providing free gun locks to families impacted by dementia that have a firearm in the home. These locks can secure firearms and help prevent an accident or injury. If you'd like to receive a free gun lock, call us at 858.492.4400.
Falls
Falls, while common, are not a normal part of aging. One in three adults over the age of 65 fall each year, and people living with dementia are at an even higher risk due to brain changes that impact sensory abilities, balance, and the visual field. Making some small changes can help prevent falls from happening.
Changes in the home:
Use bright lighting and nightlights
Ensure there is adequate space to move around
Remove obstacles, clutter and trip hazards
Use non-skid mats and floor coverings
Wear sturdy shoes with flat, firm, and thin soles
Repair damaged surfaces
Be mindful of the trip and fall hazards that pets create
Devices that can help:
Install hand rails at all stairs and steps
Position grab bars near the shower/bath, toilet, and in the kitchen
Invest in elevated chairs, beds, and commodes
Conduct transfers with a gait belt
Try using rug tape
Consider using cord covers
Wandering & getting lost
People with Alzheimer's disease can get lost even in their own home. Sometimes they can wander away in a public place. They may go for a walk or to the store and not be able to find their way home. They may not remember their address or phone number. Getting lost is scary and can be dangerous.
People living with dementia may wander because they:
Are confused…mainly in the afternoon or evening
Feel fearful…home may not seem the same
Want to go somewhere they used to go often — work, church, etc.
Are trying to get away from noise or too much activity
Feel bored and don't have anything to do
Have a reaction to a new medicine
Make home a safe place:
Put child-proof locks on doors, gates, and windows
Place locks very high or low so your person with dementia can't see or reach the locks
Place a bell on doors, gates, or windows so you know if they are opened
Put away purses, coats, keys, sunglasses… things that might make your person think about leaving
Close the curtains so they don't think about going out
Ask neighbors to keep an eye out and tell you if they see your person outside alone or walking away from home
Other tips:
Get a MedicAlert bracelet for your person with dementia
Sew or write their name and your phone number onto clothes
Help them exercise during the day…take a walk or dance to music
Offer food or do something that will take their mind off wanting to leave
Ask for help…folding clothes, making dinner, etc.
Sit quietly with them…listen to music or watch a TV show
RELATED | Quacks or facts? Making sense of health news in the digital age
Medications
People living with dementia may need help with taking their medicine. Taking too much…or too little…or not following the directions…can be dangerous. You can help prevent this from happening by:
Watching closely – make sure the right dose is being taken at the right time
Locking medications away out of sight and out of reach
Communicating with the doctor before starting a new medication or stopping an existing one
Bringing all medications your person is taking to every doctor
These tips are a good place to start thinking about safety, but they are by no means an exhaustive list. To figure out a safety plan that works for your unique situation, contact an Alzheimer's San Diego social worker at 858.492.4400.