Virtual Walk4ALZ
SAVE THE DATE: October 17th, 2020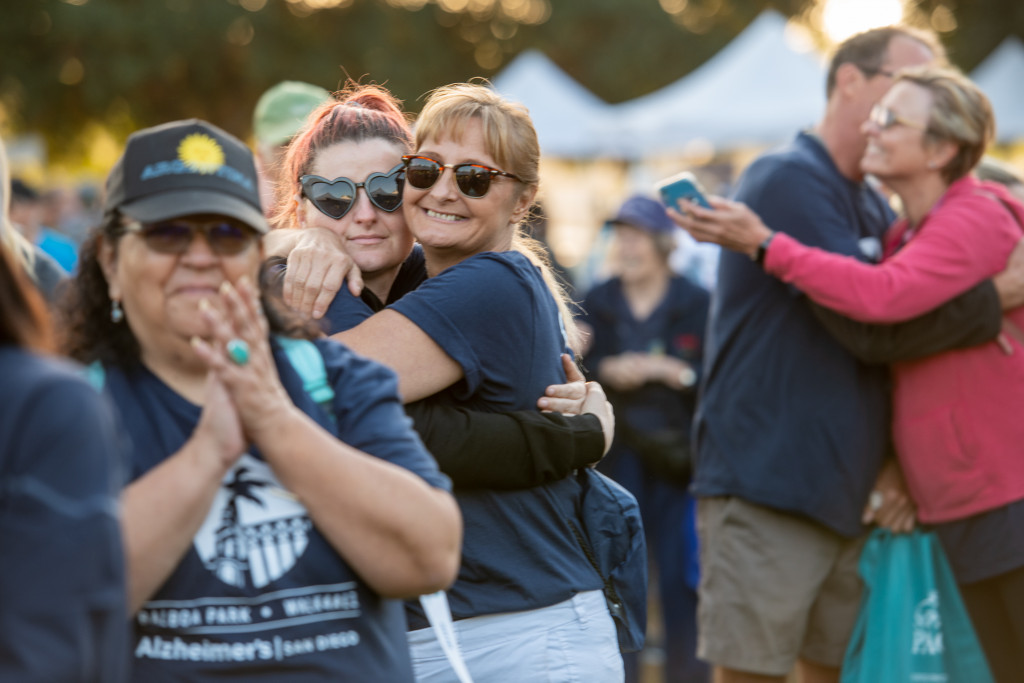 There are a record number of San Diegans living with Alzheimer's and related dementias. We see you. We hear you. And every October, we walk for you.
Walk4ALZ is San Diego's largest Alzheimer's walk – and it's the only walk where 100% of every dollar raised stays in San Diego County to support local families and Alzheimer's research.
While we are disappointed we won't be seeing you in person this year due to the COVID-19 pandemic, we're excited about the flexibility the virtual Walk4ALZ brings. You can start the Walk at any time on October 17th, from anywhere. There will also be a program recognizing our top teams and Walk4ALZ Pet Mascot that will be streamed day-of, and we're working on some other fun ways to keep the spirit of the Walk going strong. More to come!
Click the blue button below to learn more and sign up for free.