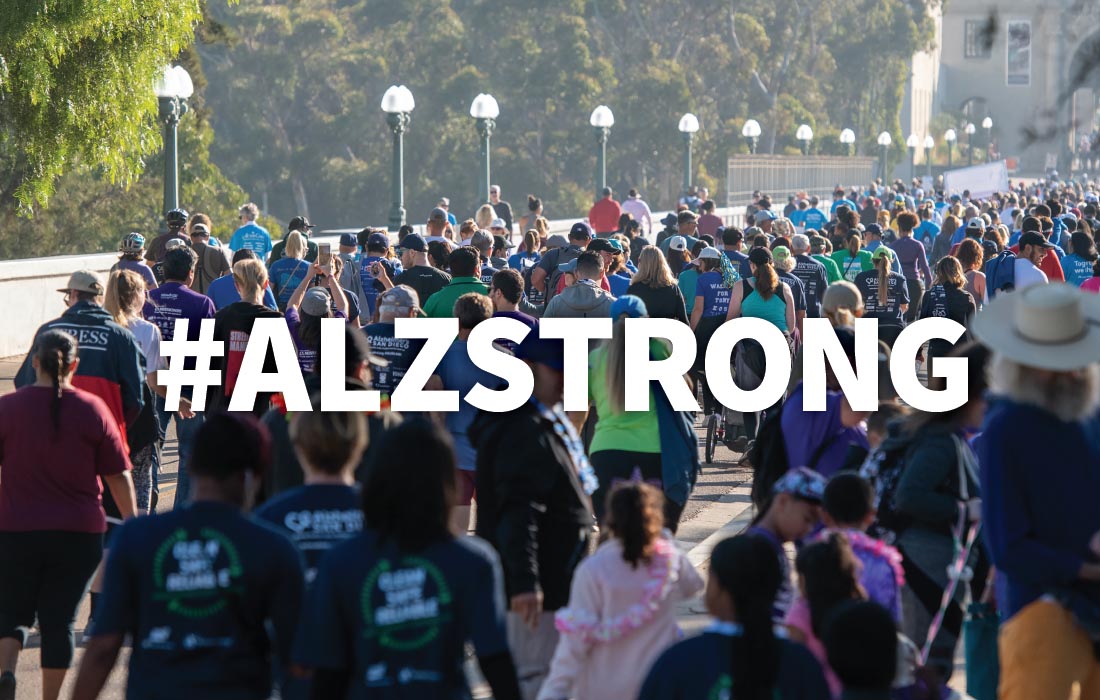 2019 Annual Report
A Letter from our President & Board Chair
What it means to be

#ALZstrong.
We are living in a time of unprecedented openness and acceptance. And yet – there is still a powerful negative stigma when it comes to Alzheimer's and other dementias. So we decided to change the conversation.
That's where #ALZstrong comes in. If you follow us on social media, you've probably seen this hashtag before. It's our way of replacing all the ugly words and stereotypes that come to mind when most people think of Alzheimer's disease.
It's how we honor the courage of those living with a diagnosis, as their brains undergo changes they cannot predict or control. It's how we acknowledge the resilience of care partners under incomparable heartache and strain, and why we empower them to keep going and giving. It's the reason we push ourselves to keep growing and innovating as an organization, to ensure we provide the highest quality of support. And it's the core value of the community we're proud to have built with each and every one of you reading this.
Thank you for your continued generosity and support. Together we are #ALZstrong.