Alzheimer's San Diego is here for you through the COVID-19 pandemic. While our offices are currently closed until further notice, we are still providing the same free and compassionate support as always. Here's how you can stay connected: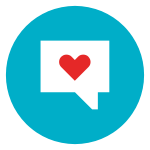 Supportive Counseling
Contact our dementia experts for free support Mon-Fri, 8:30 AM-5 PM.
Phone: 858.492.4400 | Email: info@alzsd.org | Live Chat: www.alzsd.org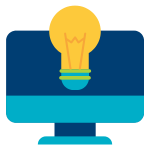 Online Education
Join us for weekly webinars with Director of Education Amy Abrams, MSW/MPH. View the schedule and watch previous online programs by clicking here >>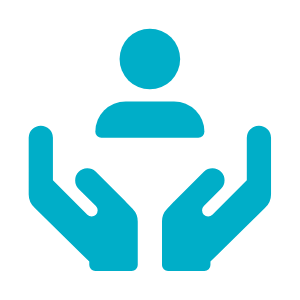 Support & Discussion Groups
We currently have moved more than 20 in-person support & discussion groups online…with more on the way. See the schedule by clicking here >>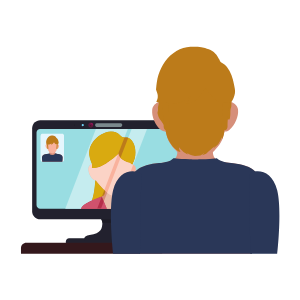 Virtual ALZ Companion Visits
Volunteers are using technology to connect with families in San Diego County – from a safe distance. Learn more by clicking here >>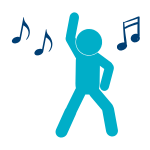 Movement & Motion
Our Movement & Motion teacher has put together some easy exercises you can do at home. Watch the videos and keep your body moving by clicking here >>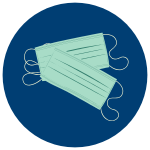 Reusable Masks
Our dedicated volunteers are sewing and donating reusable cloth masks for older adults in need! Give us a call to have some mailed to you, as supplies last.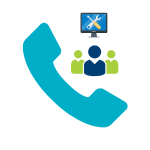 Volunteer Tech Team
Need help with Zoom or other technology? Our Volunteer Tech Team can help you navigate different video chat options. Get started by clicking here >>
Caregiver Resources
Caring for someone living with Alzheimer's disease or a related dementia can be challenging, even under the best of circumstances. Add worries about COVID-19 and "social distancing" into the equation, and things get more complicated. To help, we are actively working on finding – and creating – resources to help you and your person adapt.
CDC recommendations for older adults
As of July 1, 2020: Eight out of 10 deaths reported in the U.S. have been in adults 65 years old and older. Seniors and people with severe chronic conditions should take special precautions because they are at higher risk of developing serious COVID-19 illness. These precautions include:
Use a cloth face covering (not a medical-grade mask) to keep people who are infected but do not have symptoms from spreading COVID-19 to others.
Stay home as much as possible and wash your hands often.
Avoid close contact (6 feet) with people who are sick.
Clean and disinfect frequently touched surfaces.
Contact your healthcare provider to ask about obtaining extra necessary medications to have on hand.
Develop a care plan that summarizes your health conditions, medications, healthcare providers, emergency contacts, and end-of-life care options.
Take breaks from watching, reading, or listening to news stories and social media. Hearing about the pandemic repeatedly can be upsetting.
Take care of your body. Take deep breaths, stretch, or meditate. Try to eat healthy, well-balanced meals, exercise regularly, get plenty of sleep, and avoid alcohol and drugs.
San Diego County recommendations for older adults
As of July 1, 2020:
It is strongly recommended you stay home, unless you need medical care, if:

You are over 65 years old
Have a chronic underlying health condition
Have a compromised immune system
Have mild to moderate symptoms of COVID-19

While restaurant dining, in-store retail and other services have partially reopened, a Public Health Order updated on May 27th states the face covering requirement remains in effect. Read the updated Order by clicking here.
Starting May 1st, everyone must wear face coverings anywhere in public they come within 6 feet of another person. Medical-grade masks should not be used. See the full public health order by clicking here. Governor Gavin Newsom issued a statewide order mandating all Californias wear face masks in public spaces on June 18th.
General COVID-19 resources
Letter from the CEO (3/10/2020)
Alzheimer's San Diego to cancel all group programs until further notice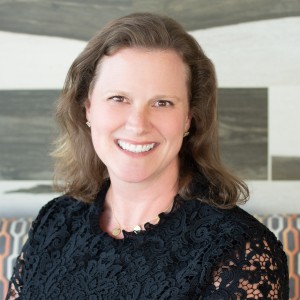 To Alzheimer's San Diego clients & partners:
The Centers for Disease Control (CDC) recently issued a warning that older adults avoid crowds and "stay home as much as possible" to reduce their risk of getting COVID-19 (coronavirus). Early data shows that older adults are nearly twice as likely to have a serious illness from the virus.
At Alzheimer's San Diego, your health is our top priority. That is why I have made the decision to cancel all classes and group programs, until further notice. This includes:
Education classes & workshops

Support & discussion groups

Memory screenings

Social activities & outings

ALZ Companion respite visits
This is not something I do lightly, but as an organization, we believe it is the correct and responsible choice. This policy will continue until the CDC warning is lifted, but we are still here for you in the meantime. 
RELATED | Coronavirus: What you need to know
You can reach us the following ways:
We will continue to provide the same level of compassionate guidance and support, but with the proper precautions in place! Find a list of resources below, including:
If you are enrolled in any of our affected programs, you should have already been contacted by a staff member, or will be contacted shortly. Thank you for your understanding.
Sincerely,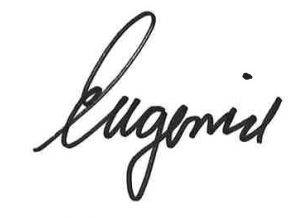 Eugenia L. Welch
President/CEO
See the full CDC warning: https://bit.ly/2W1u7vN