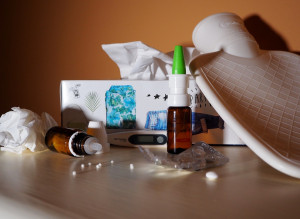 Updated April 8, 2020:
The outbreak of the fast-moving COVID-19, or coronavirus disease, has concerned medical officials and travelers worldwide. In fact, Gov. Gavin Newsom declared a state of emergency over the illness on March 4th, the same day officials announced the first coronavirus-related death in California. On March 11th, the World Health Organization officially declared the spread of COVID-19 a pandemic. On March 19th, Governor Newsom announced a statewide shelter-in-place order for all Californians.
San Diego County officials report 1,454 positive COVID-19 cases and 12 new deaths since April 5th. eight of these deaths were women and four were men, all with underlying health conditions. This brings the total deaths in San Diego County to 31.
Learn more about the virus and how to protect yourself by reading this useful guide, with information from Sharp HealthCare and Centers for Disease Control and Prevention (CDC).
What is COVID-19?
The respiratory virus was first identified in Wuhan, Hubei Province, China, in late 2019.
This virus likely emerged from an animal source and is now spreading from person to person. While some viruses, like the flu and measles, are highly contagious, others are less so. World health leaders and scientists are trying to identify how COVID-19 is spreading and how to contain it. While most coronaviruses usually cause mild to moderate respiratory illness in people who are young and healthy, COVID-19 and two others — MERS-CoV and SARS-CoV — can cause severe illness and, in some cases, lead to death. The majority of the deaths caused by the new coronavirus have occurred in those age 50 and over with underlying medical conditions.
RELATED | Q&A: Coronavirus & dementia care
What are the symptoms, and how does it spread?
According to the CDC, the new coronavirus is widely believed to spread person-to-person. Symptoms of coronavirus infection can become severe. However, most people with the virus experience symptoms similar to the common cold, including:
Runny nose
Headache
Cough
Sore throat
Fever
Body aches
How can I protect myself?
There is currently no vaccine to prevent COVID-19. The National Institutes of Health (NIH) is currently developing a vaccine, though it could be more than a year until one becomes available. While scientists work to develop a vaccine, the best way to prevent infection is to avoid being exposed to the virus. The Centers for Disease Control and Prevention (CDC) recommends everyday preventive actions to help stop the spread of respiratory viruses, including:
Wash your hands often with soap and water for at least 20 seconds. If soap and water are unavailable, use an alcohol-based hand sanitizer that contains at least 60% alcohol.
Avoid touching your eyes, nose and mouth with unwashed hands.
Avoid close contact with people who are sick.
Stay home when you're sick.
Cover your entire mouth and nose when you cough or sneeze. Don't use your hands, and instead use your bent elbow or a tissue, then throw the tissue in the trash. Follow by washing your hands.
Clean and disinfect frequently touched objects and surfaces.
RELATED | 9 cognitively stimulating activities you can do at home
What about face masks?
As of the first weekend in April, San Diego County officials will require businesses that interact with the public to use cloth face coverings for their employees starting Saturday. This includes grocery stores, pharmacies, and gas stations. Here is a video on how you can turn a bandana into a mask. The general public will not be required to wear facial coverings, but will be urged to do so when out in public. The CDC recommends wearing cloth face coverings in public settings where other social distancing measures are difficult to maintain (e.g., grocery stores and pharmacies). Medical-grade masks should not be used.
What should I do if I come into contact with a person who potentially has coronavirus?
If you have had close contact with someone who is confirmed to have, or is being evaluated for, coronavirus, the World Health Organization recommends staying at least three feet away.
You should also:
Monitor your health starting from the day you first had close contact with the person.
Continue monitoring for 14 days after you last had close contact with the person.
Watch for these signs and symptoms.
If you develop a fever or any of these symptoms, call your health care provider immediately and inform them of your close contact with someone who is confirmed to have, or being evaluated for, coronavirus and ask them to call the local or state health department.
If you do not have any symptoms, you can continue with your daily activities as normal.
How do I protect myself as an older adult (or someone caring for an older adult)?
All 50 states have reported cases of coronavirus. Older people and people with severe chronic conditions should take special precautions because they are at higher risk of developing serious COVID-19 illness, according to the CDC. These precautions include:
Stay home as much as possible.
Contact your healthcare provider to ask about obtaining extra necessary medications to have on hand.
Stock up on enough household items and groceries so that you will be prepared to stay at home for a period of time.
Consider ways of getting food brought to your house through family, social, or commercial networks.
IMPORTANT: San Diego food delivery, transportation resources, closures & other vital services
Does Medicare cover coronavirus testing?
Yes! Medicare Part B covers coronavirus testing when ordered by your doctor or another heathcare provider. However, you must have been tested on or after February 4, 2020. Click here to learn more.

—
Sources:
https://www.sandiegocounty.gov/coronavirus/
https://www.sharp.com/services/coronavirus.cfm
https://www.sharp.com/health-news/understanding-the-wuhan-coronavirus.cfm
https://www.cdc.gov/coronavirus/2019-nCoV/index.html
https://www.medicare.gov/coverage/coronavirus-test